Welcome to the January edition of the Fainting  Goat News
Welcome to 2017! I hope it will be a good year for everyone!
Kidding has begun! I see pictures everywhere on Face Book showing
off their new additions. There is always room for more babies. This is my
favorite time of the year.
Just to Share
There has been much talk about the differences between the registeries lately. We have decided to dedicate the next several issue to addressing these differences. We hope you will read our
Don't forget we have made a change to our annual Costume Class! We have decided to have it in the springtime. I think the weather will be better for those putting on costumes. It is and never has been about Halloween so this move should work well.
I think we will all relate to this story!
These Goats Are Completely Obsessed With The Guy Who Rescued Them
Isaac Cooper was never a big fan of goats. He always thought they were kind of dirty … and dare he say, kind of dumb.
Then in 2014, everything changed.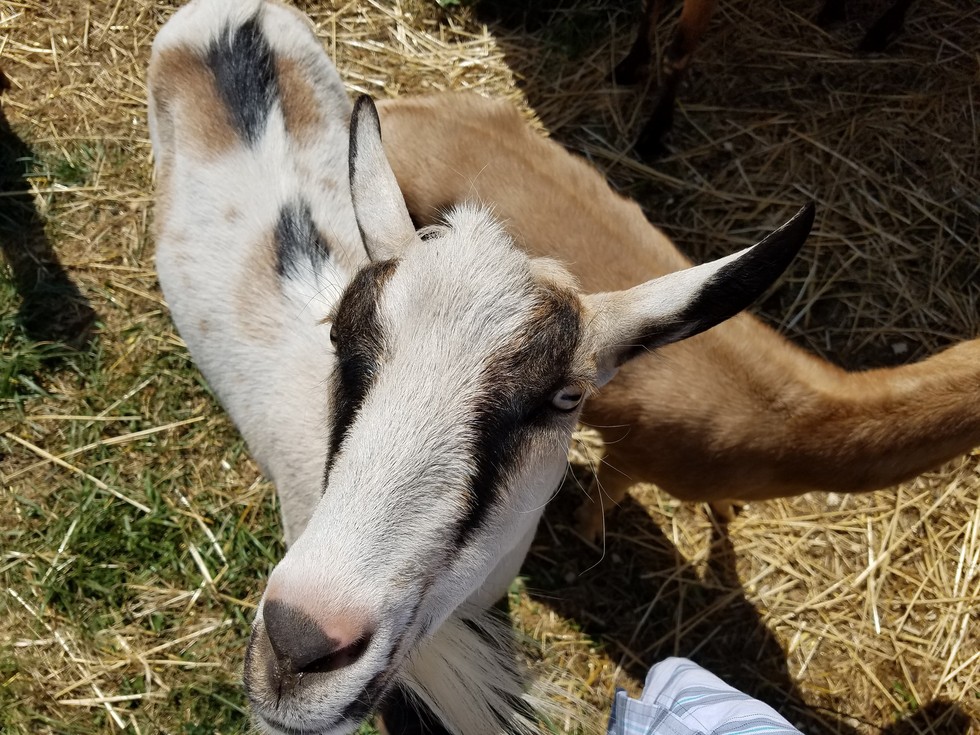 Amber Cooper
Cooper and his wife, Amber, made plans to move to a rural property outside of Seattle, Washington. The owner used to have goats there, and the property was set up with a pasture and goat shed. The owner invited them to attend an open house at Puget Sound Goat Rescue, a nonprofit organization that rescues and cares for unwanted goats in Washington state.
"We weren't intending to do anything more than see the goats at the rescue," Cooper told The Dodo. "But while we were there, one young goat got my attention and pretty much forced himself into my lap."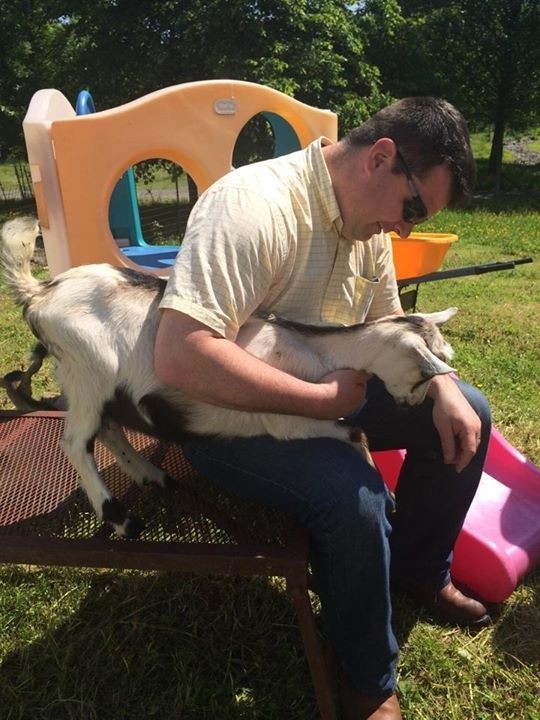 Amber Cooper
Something about the goat wriggled his way into Cooper's heart …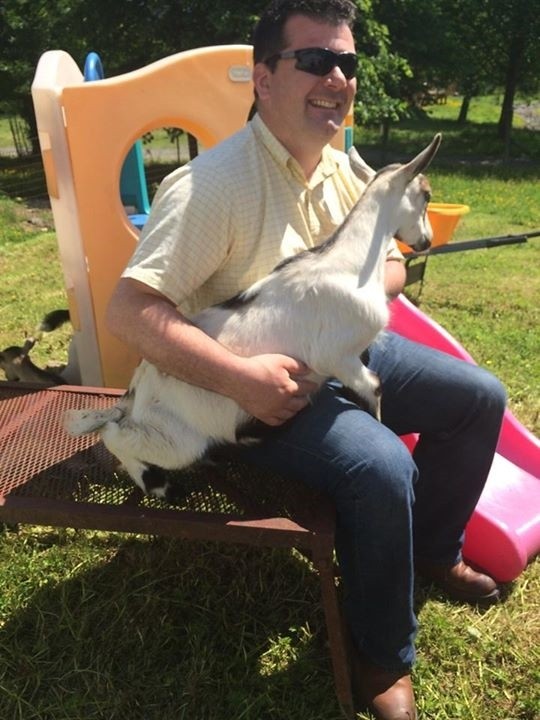 Amber Cooper
… and by the end of the day, Cooper knew he wasn't going home without him.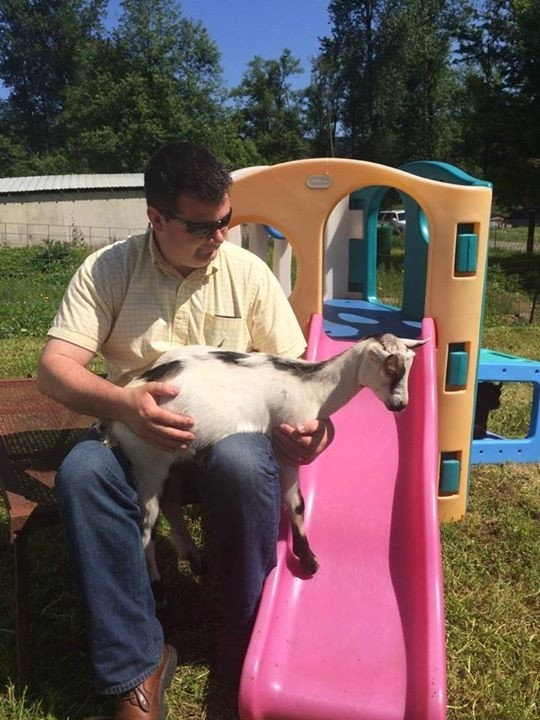 Amber Cooper
"What we always look for is to have an animal pick us, so when he got into my lap, it was like him saying, 'I want to come home with you,'" said Cooper. "So that's what sealed the deal for me."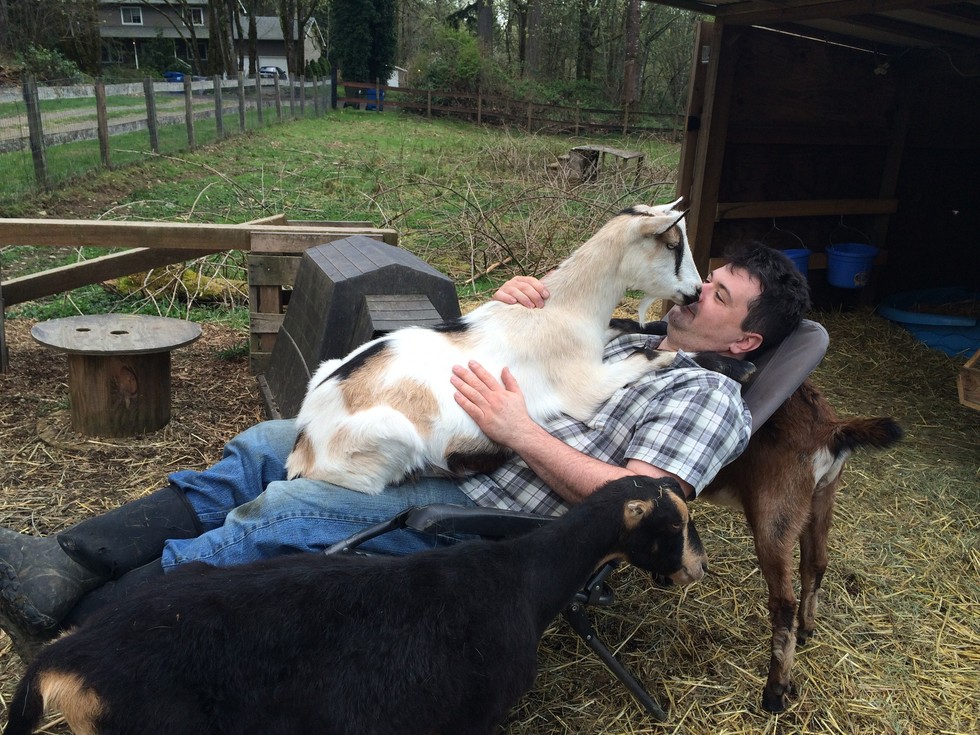 Amber Cooper
This first goat, whom Cooper named Oliver, was soon followed by Otis, Charlie and Lily. More recently, the couple adopted two baby goats, Winston and Patrick.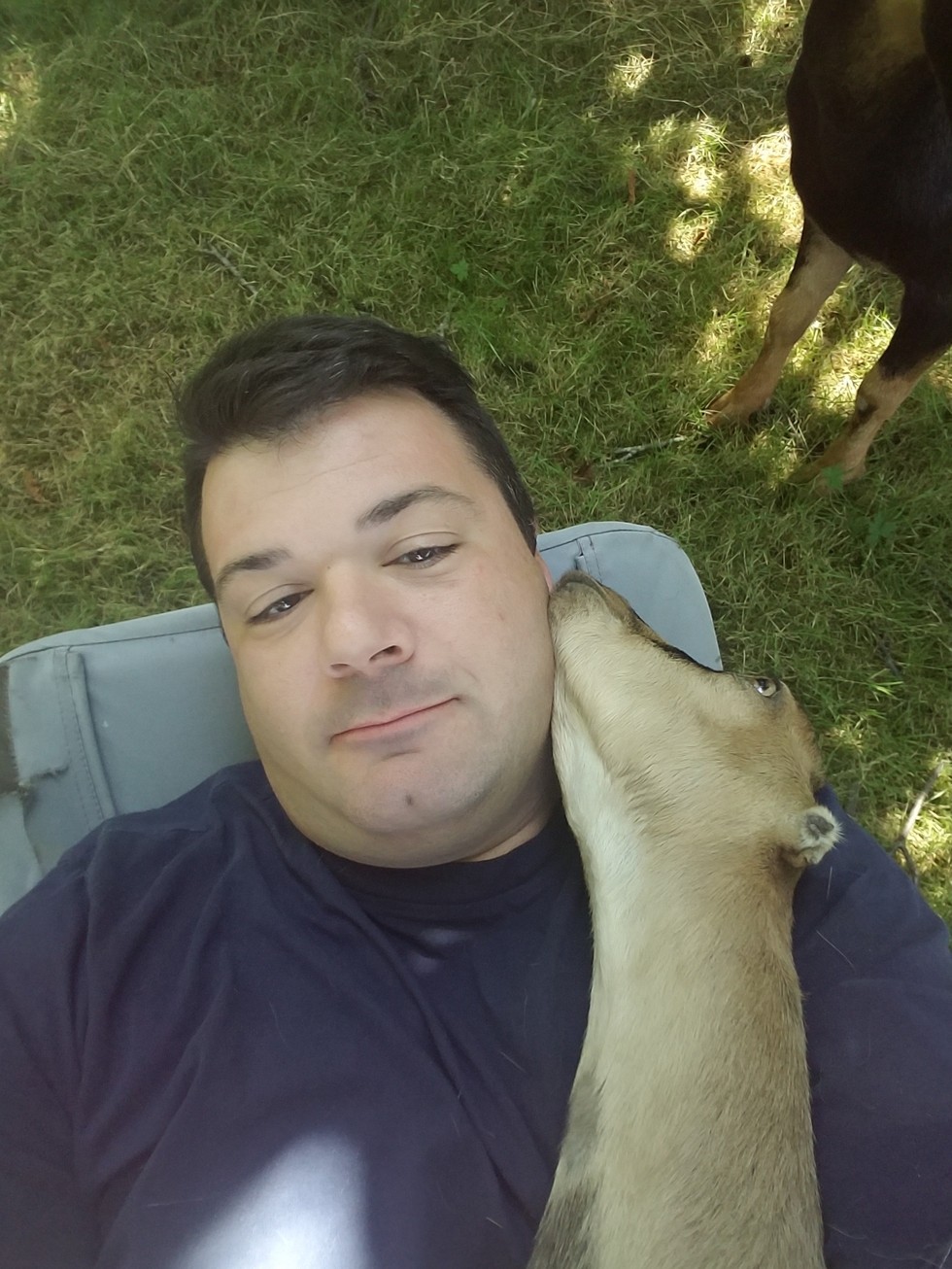 Amber Cooper
Every goat (with the exception of Lily) was rescued from a local goat dairy farm, where female goats are forced to get pregnant to produce milk. When they produce female babies, these babies are raised to be dairy producers themselves. But the male babies are considered "waste products," and they're usually sent to slaughter. Puget Sound Goat Rescue works to rescue as many goats as they can, and rehome them in Washington.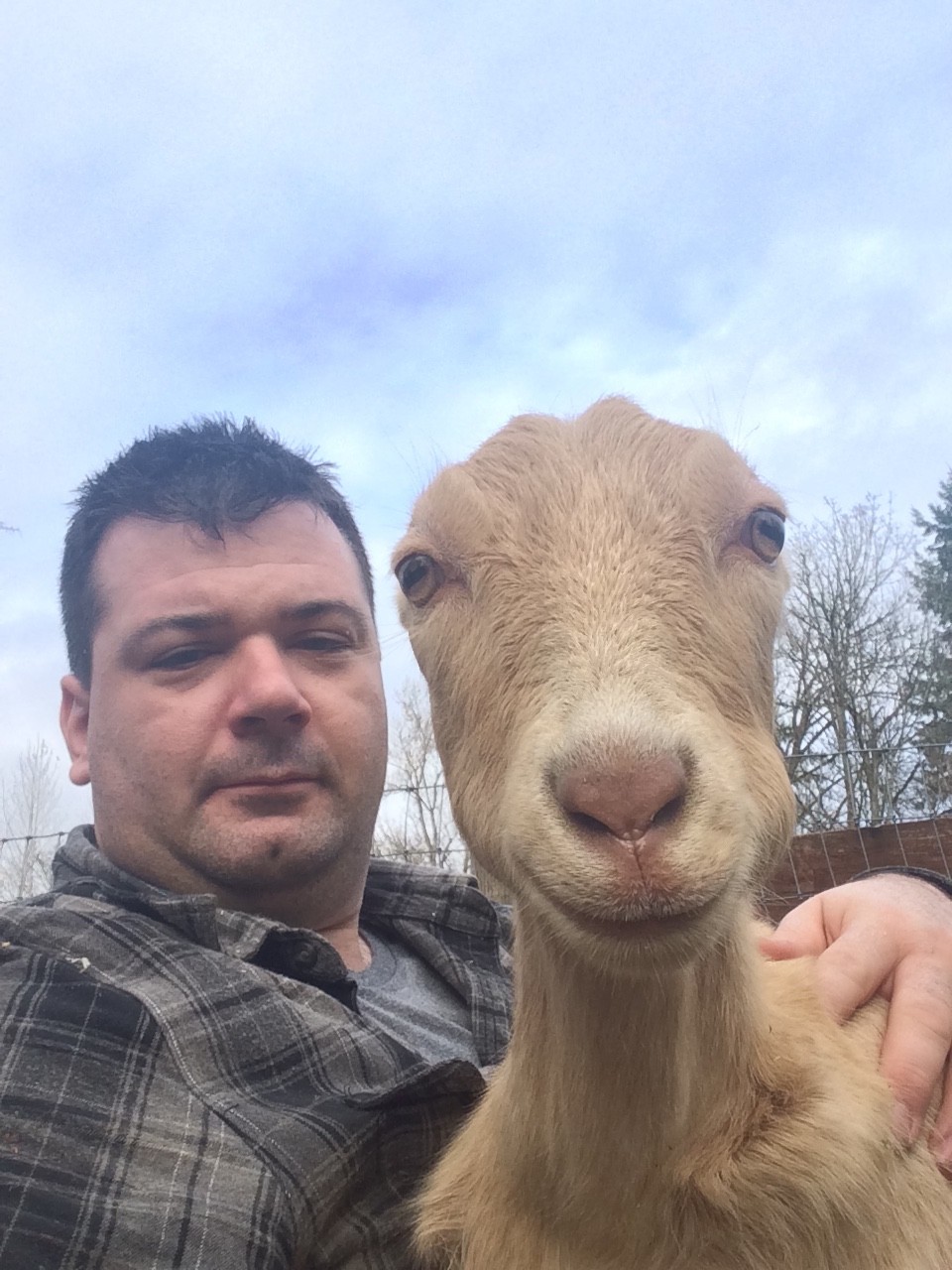 Amber Cooper
Lily, on the other hand, was rescued directly from the kill pen in a slaughterhouse. Cooper thinks she must have come from a dairy farm herself, but the farmers probably thought she wouldn't produce well.
When Cooper and his wife took Oliver home, the cuddle tradition continued. In fact, all of the goats loved cuddles. "I put a lawn chair outside their barn so we could sit with them in the evenings to brush them before I filled up their hay feeder and gave them fresh water," Cooper said. "Right off the bat, Oliver and Otis would jump up onto my lap, and that started the tradition of holding them each night."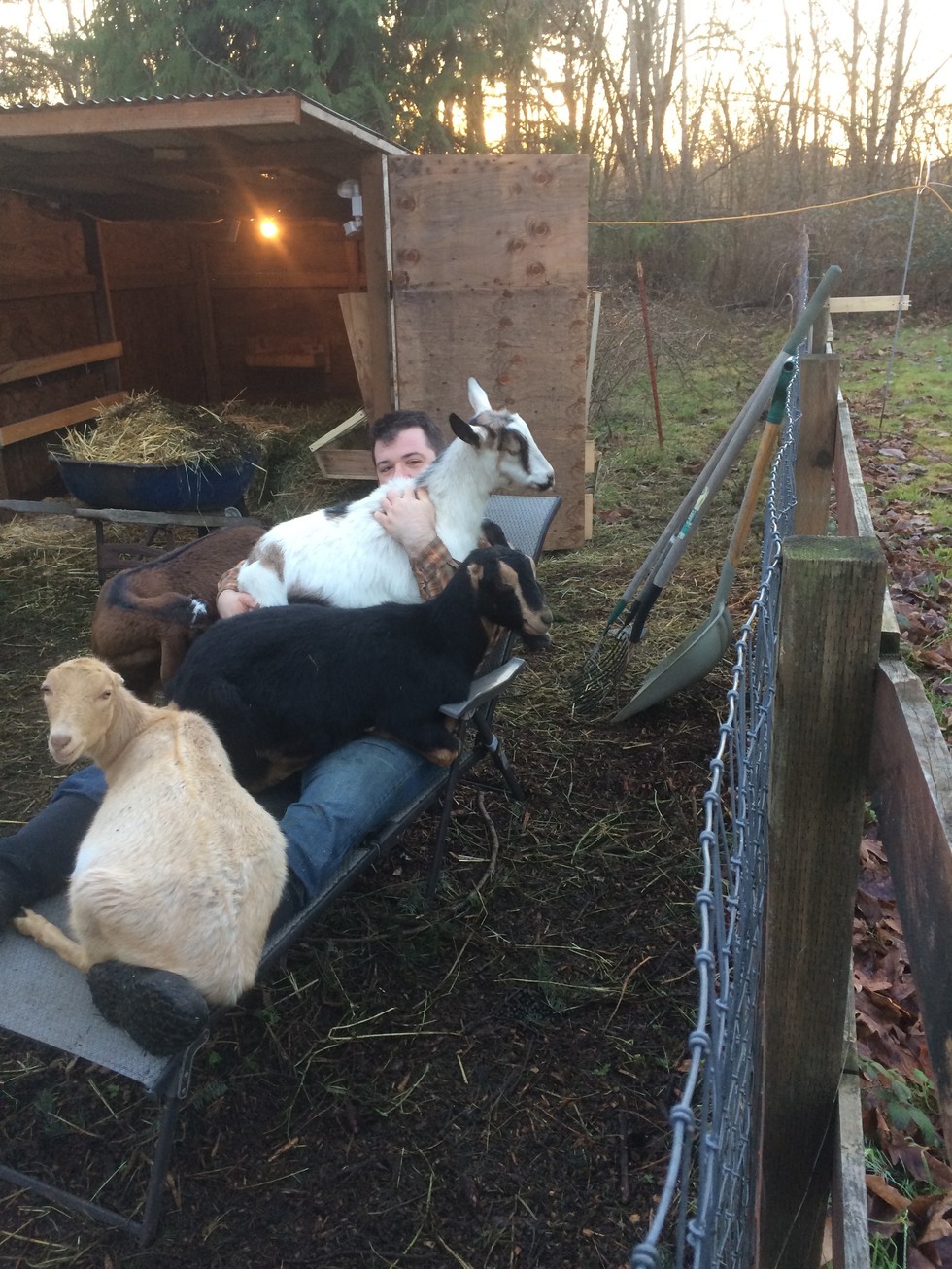 Amber Cooper
The goats have grown over the last two years. According to Cooper, Otis now weighs 150 pounds. This doesn't stop Cooper from picking Otis up for cuddles.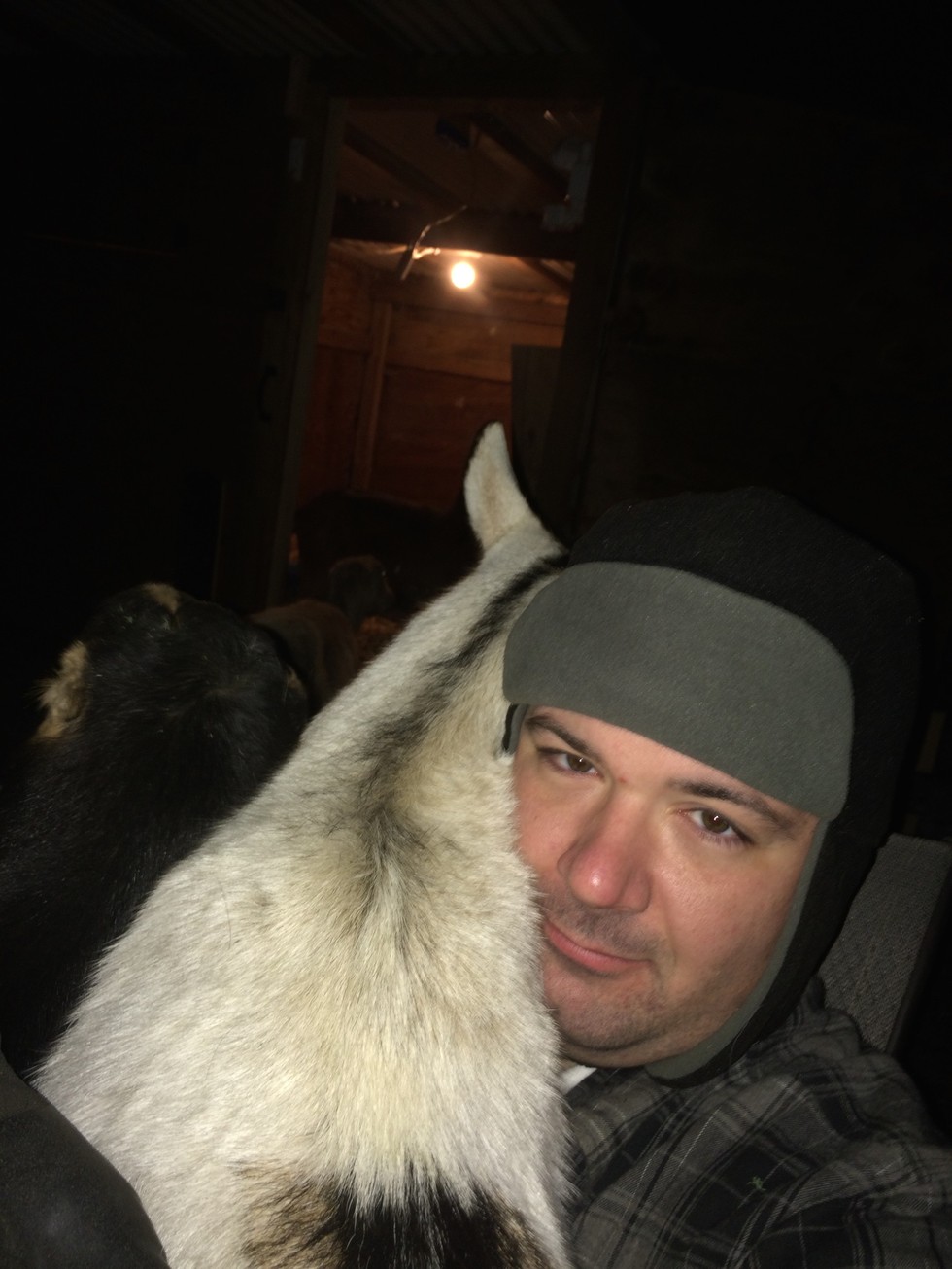 Amber Cooper
When the goats don't want to be picked up, Cooper will go into the barn and snuggle with them in the hay.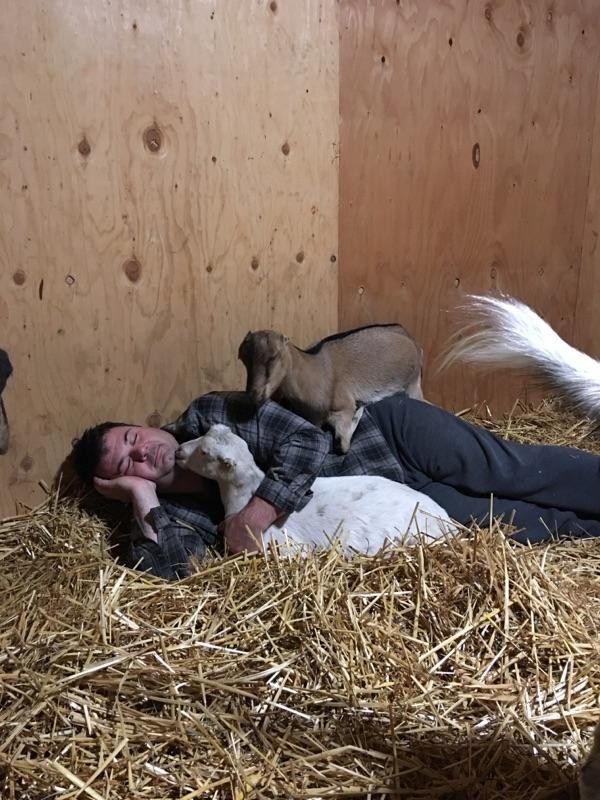 Amber Cooper
For a man who didn't think much of goats, Cooper has come a long way. In fact, he said that he and his wife think of the goats as their children. "Yes, we think of them as our children, and we treat them like they are," he said. "We've had people tell us if they die, they want to come back as one of our pets."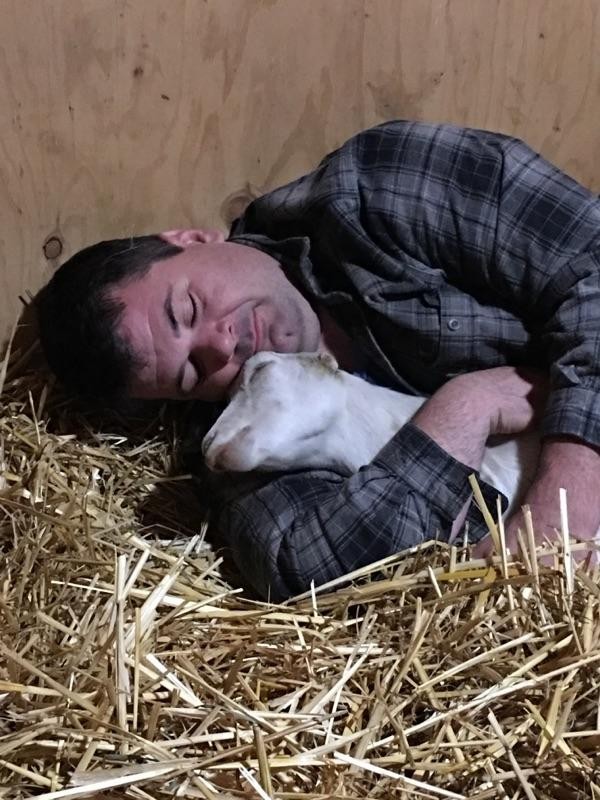 Amber Cooper
Besides cuddling his goat kids, Cooper loves to build things for them — the goats already have a balance beam and teeter-totter, and he's planning to build a tower.
He also loves watching the goats figure things out, which led Cooper to realize that goats are much smarter than he ever thought.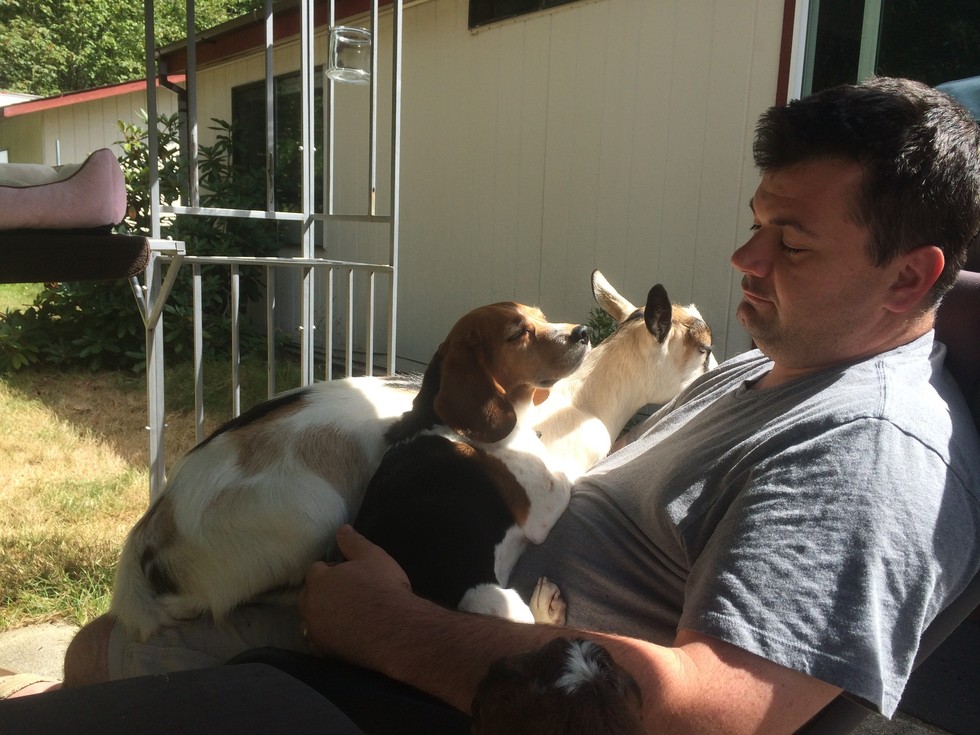 Amber Cooper
"Most normal people wouldn't go out and hold their goats every night," said Cooper. "But years ago, when we didn't have kids, we decided to be the crazy aunt and uncle in the family, and we're living the part."
The goats seem quite happy with this arrangement.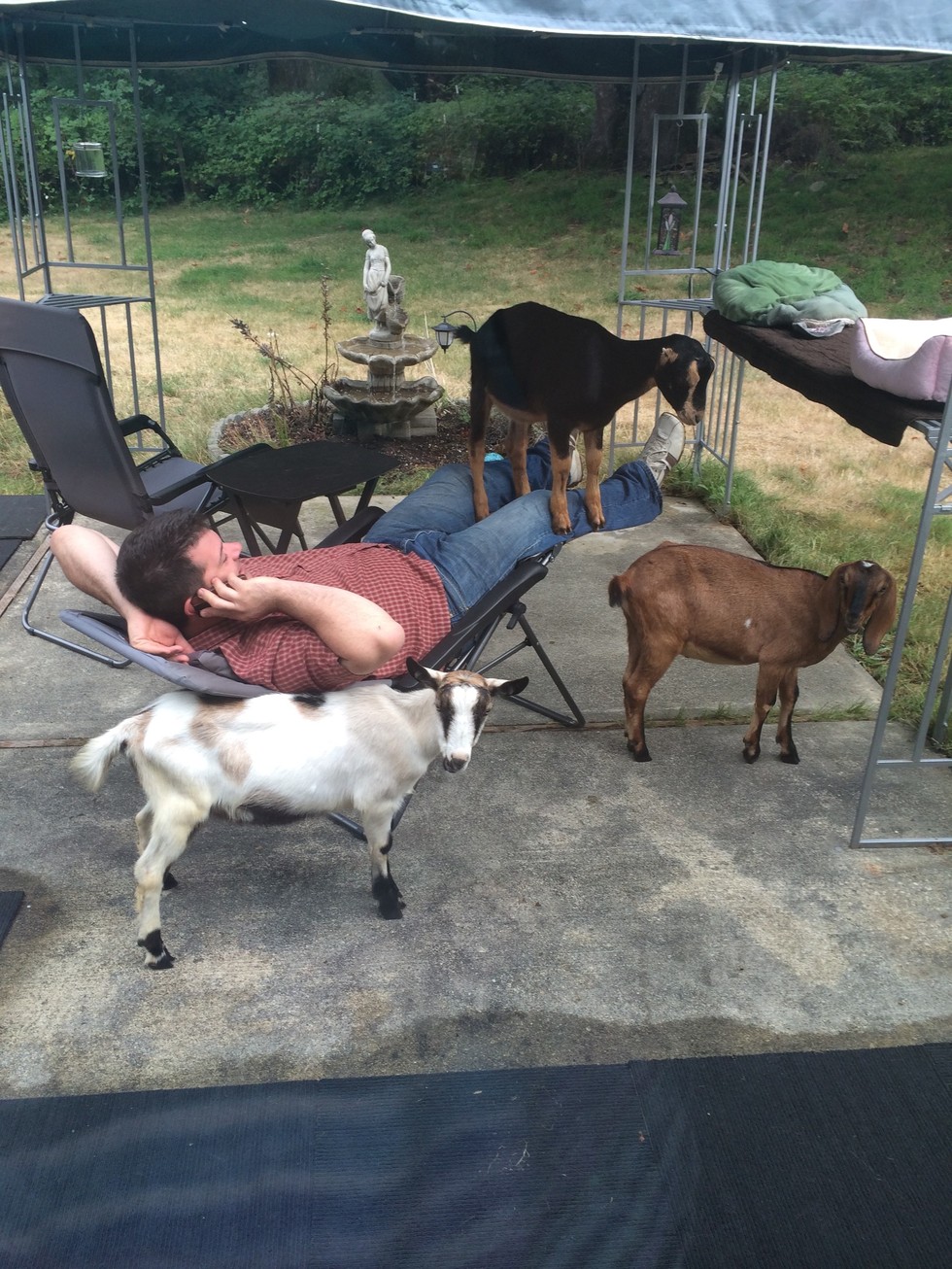 Amber Cooper
To help goats like Oliver, Lily and Otis, you can support Puget Sound Goat Rescue by donating here.
Advertise your farm or ranch by placing your business card in our magazine! Prices are reasonable. Let buyers know what you have to offer! $15.00 will buy you a full year of advertisement.
Fainting Goat News will take the following types of payments: PayPal, cash, checks (must clear before the ad is ran), money orders, and cashiers checks.